Please feel free to contact transmera at any time

transmera ab, founded in 2002, is based at the Mjärdevi Science Park in Linköping, Sweden

transmera international is a registered corporation in Chicago, Illinois since 2003
Mailing address:
Teknikringen 7
58330 Linköping
Sweden
Telephone:
+46 (0)70 341 53 59
Email:
mary . spaeth (at) transmera . com
(if it weren't for all the robots, I'd offer you a nice hyperlink)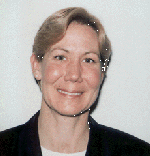 Mary Shepard Spaeth is an American Swede, or Swedish American (depending upon one's perspective). She has an MA in English literature from Southern Methodist University, and MS in International Child Studies from Linköping University, and an MPhil in Business from the University of the West of Scotland. The daughter of a medical family, she grew up in the US, North Africa, Japan, and France. She has taught both full time and part time at the secondary and tertiary levels; worked in the private and public sectors; and speaks fluent English and Swedish, and on a very good day, a bit of French.