Please feel free to contact transmera at any time
transmera ab is based at the Mjärdevi Science Park in Linköping, Sweden
transmera international inc. is based in Illinois, USA
Telephone:
+46 (0)70 341 53 59 (Sweden)
+1 847 380 2100 (USA)
Email:
mary . spaeth (at) transmera . com
(if it weren't for all the robots, I'd offer you a nice hyperlink)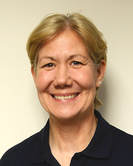 Mary Shepard Spaeth is an American Swede, or Swedish American (depending upon one's perspective). Mary is an assistant professor of management at University of Wisconsin-Stout where she teaches international business and entrepreneurship. She has a PhD in Socioeconomics an MA in English literature from Southern Methodist University, and MSc in International Child Studies from Linköping University. The daughter of a medical family, she grew up in the US, North Africa, Japan, and France. She has taught both full time and part time at the secondary and tertiary levels; worked in the private and public sectors; and speaks fluent English and Swedish, and on a very good day, a bit of French.
---